Om de groei en verdere transformatie van N+P verder te vorm te geven zijn we op zoek naar een
LOGISTIEK COORDINATOR
Fulltime
Farmsum (Groningen)
Salaris € 37.500 - € 42.500 bruto per jaar
Wil je werken bij een groeiende,
internationale organisatie die volop in ontwikkeling is ? Solliciteer bij Subcoal Production FRM B.V. in Farmsum
(Groningen)!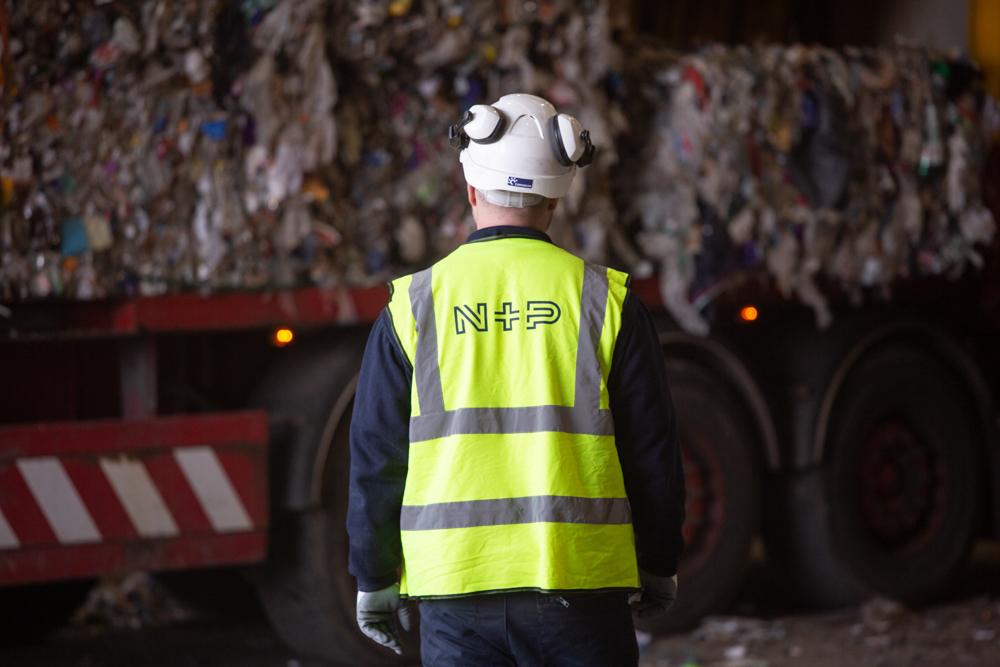 Wat ga je doen?
De belangrijkste werkzaamheden en verantwoordelijkheden:
Hiërarchisch verantwoordelijk voor de medewerkers verlading
Verantwoordelijk voor alle input en output op basis van productie planning en commerciële afspraken (beschikbaarheid)
Afstemming en communicatie met N+P logistiek, leverancier en afnemers.
Ritten planning input, output & afval stromen
Tijdige levering van product aan klanten
Afval stroment (ferro, non-ferro, PVC, etc.) afvoer
Bijhouden van voorraad posities input, output en bijproducten
Verzorgen van alle documentatie met betrekking tot alle logistieke transacties
Toezicht correcte documenten input en output
Weegbrug en transport documenten verwerken en maken
CMRs en/of begeleidingsbrieven
LMA meldingen en registratie
Kwaliteitsbewaking (input en output)
Sample name en nabewerking en versturen naar lab
Afhandeling afwijkende leveringen
Proefvrachten beoordelen en afhandelen documentatie
Wie ben jij?
De kerncompetenties voor iedere N+P medewerker zijn verantwoordelijk, communiceren, samenwerken en resultaatgericht. Voor deze functie zijn daarnaast in het bijzonder onderstaande competenties vereist.
Nauwkeurig
Kwaliteitsgericht en -bewust
Stressbestendig
Gedreven
Zelfstandig
Leiderschap
Wat breng je mee?
De voornaamste functie-eisen zijn:
MBO+ werk- en denkniveau
In het bezit zijn van een heftruck certificaat
In het bezit zijn VCA-vol
De volgende certificaten zijn een pre: shovel,(mobiele) kraan en BHV
Bereid zijn tot het volgen van trainingen en cursussen
Goede beheersing van Nederlands: zowel communicatief als schriftelijk voor de administratieve taken.
Wat bieden wij
Ondanks de sterke groei zijn wij een familiebedrijf met een informele werkomgeving en een prettige, persoonlijke werksfeer. Met gedreven collega's streven we samen naar het beste resultaat voor ons bedrijf en voor de werknemers. We bieden je een fulltime baan voor onbepaalde tijd, waarbij je inzet en de behaalde resultaten beloond worden met goede primaire en secundaire arbeidsvoorwaarden, waaronder een bonusregeling. N+P stimuleert ontwikkeling en persoonlijke groei, er zijn ruime mogelijkheden om deze ontwikkeling en groei te realiseren.
"het onbegrensde ondernemerschap in deze organisatie zorgt er voor dat je meer kunt bereiken dan je voor mogelijk hield."
Do you take the step

into our world?
About
our company
N+P Group is a family business that operates on an international scale. With a head office in Nieuw Bergen and various (production) locations in both the Netherlands and England, we contribute to a healthier environment together with our employees. Together we ensure that non-recyclable waste is converted into alternative fuels and raw materials. In this way, fossil fuels can be replaced in various industries and CO2 emissions can be reduced. The waste is also given a new function and does not disappear from the cycle.
Apply for this job