As the quality and demand for alternative fuels has increased dramatically, the CEO of one of the first successful commercial-grade alternative fuels companies discusses the journey – from his kitchen counter at home to a multinational corporation supplying waste-derived alternative fuels to an ever-growing number of energy consuming industries.
Why I started an alternative fuels company, the N+P Group
In the early 1990s, with a wife and three children to support and a background in the cement and lime brick-building industry, I decided to quit my current job to pursue a novel idea: Why not turn the billions of tonnes of solid waste deposited in landfills into a low-cost alternative fuel that could power cement kilns and other energy intensive processes?
I began experimenting with producing the first fuel samples by shredding waste in my wife's kitchen appliance (I had to buy her a new one). These samples I shopped around to cement factories, and eventually found two that were willing to test out my idea using the product as a secondary fuel to be delivered once a month.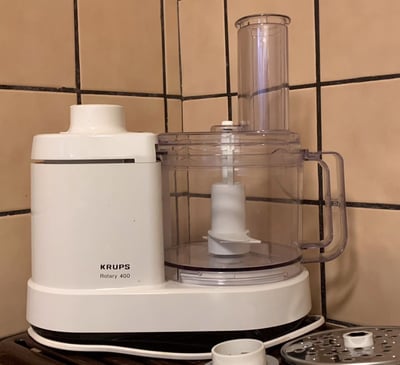 We started looking for commercial machinery and tried three different types of shredders to produce the material in a physical form – we weren't looking for high quality at first, because that wasn't so important at the time. Eventually we found a Swiss machine which could produce two tonnes per hour, compared with our machinery today which processes 20 or 30 tonnes per hour.
Good to know: I recently wrote a trend report about the use and future of alternative fuels. You can download it here!
How did N+P Group develop our products over time to become a sophisticated alternative fuels company?
The company, which started as a family business, with the help of my wife and children, grew gradually as we gained more experience and more knowhow about incorporating alternative fuels into specific production processes within several major energy consuming industries.
During the years I learned a lot about production, though I'm not an engineer. Our philosophy is based on training and learning by doing. We always start with the end user's process, which is key, and from that point we work backwards to create the best possible alternative fuel for that process.
Developing a company that produces alternative fuels
That philosophy continues today as we are still learning by employing our own process engineers and by investing millions of euros and independent (university) research projects. We believe these R&D efforts are necessary to ensure our products meet the strictest requirements in terms of emissions and applicability.
To supply alternative fuels for new industrial or chemical processes we need to understand that process.
If I want to create materials to use in a blast furnace, for example, I need proof that the material is compatible with the process, before I can convince a company to shut down its furnace for a test – an extremely expensive proposition – and that proof comes at the cost of paying for research and validation.
The importance of sorting the right materials
The transformation from solid waste to valuable fuel pellets involves sorting, screening and then cleaning, or separating, large amounts of non-recyclable waste. This process includes taking out certain materials, such as PVC, which has a high chlorine content that is bad for high-temperature processes, as well as inert materials like glass that can cause ashes or create blockages.
Anyone can perform this type of sorting at a scale of one or two tonnes per hour, but we want to do 25 or 30 tonnes per hour, at least. At the same time, we want to produce a certain quality of product – in the form of pellets or pulverized pellets that can be treated like coal – and that's a bit more complex.
It's important to note that during our alternative fuels production process, we ensure that as many recyclable homogeneous waste streams as possible are separated and sorted from non-recyclable heterogeneous waste streams. In this way, recyclable waste that previously would have ended up in a landfill can be profitably recycled.
The future focus of N+P and other alternative fuels companies
In more than 30 years, N+P Group has grown from a simple, yet profound idea to commercial viability. We were one of the first in the market to offer low-caloric value fuels like RDF and SRF, and we remain one of the largest players in that market, which is now crowded with competitors and many players.
We began with the low-hanging fruit, finding early adopters within the cement industry, and then moved on to the lime industry, blast furnaces, and power plants. Our ultimate strategy in these markets is to produce an upgraded material that can be exchanged one-for-one with coal and other fossil fuels.
As we've grown, the company remains future focused. We are thinking beyond merely turning waste into alternative fuels, but also looking ahead to the upcoming market in waste-to-chemicals.
From oil to plastic and back – a cyclical economy
In its original form, plastic waste came from oil and we would like to see it transformed full-circle back to oil – a highly useful commodity. But you need a high quality and a consistent quality of non-recyclable waste to do that. We are working now on several Waste to Chemicals projects to supply our pellets as a feedstock to companies that want to convert it into methanol, ethanol, and other building blocks for the chemical industry like aviation fuel.
Ultimately, we envision the company's product will be converted into aviation fuel – yet another type of alternative fuel. From the kitchen machine to waste-derived aviation fuel will have taken 30 years of practical experience and determination to succeed in the face of failures. All along the way when things didn't work out or we ran into snags, we invested heavily in research & development to bring the concepts to reality.
And now decades after that humble beginning, companies of all sizes and types are looking to N+P Group to help them investigate new possibilities in the alternative fuels space for their opeartions – a great benefit not only for those companies, but for the world.
Are you interested in the benefits of using alternative fuels within your process? Talk to our specialist and learn more about the possibilities within your specific industry!