WASTE TO ENERGY PLANTS
feedstock experts
waste to energy
N+P are partners with a number of large scale waste to energy facilities in Europe, and we are proud to be involved as project partner for a number of new initiatives as well. Our services offer a stable and steady feedstock supply, based on specifications which ensure maximum throughput and availability of the facility. We also develop specific fuel mixes, for example for winter-time supply when special high cv materials are required.
Trusted for over
three decades
Understanding feedstock composition and seasonal influences on this feedstock are part of the extensive expertise of N+P. Our partners rely on this expertise to receive large quantities of waste derived materials, often shipped across different countries in different modalities. N+P's concepts helps to spread risk and optimize plant performance.
See all stories
N+P is one of
Europe's largest suppliers of RDF
Supplying RDF and similar materials to waste to energy facilities, including all supportive services to ensure this is done in a correct and timely manner, has been part of N+P's core activities for decades.
Together we solve your CO2 challenges
Our product portfolio consists of various waste derived materials delivered or produced to specifications. We understand the importance of in-spec delivery. N+P also look further and have developed tailored solutions for specific requirement, e.g. during winter seasons our high quality pellets are used in various boilers.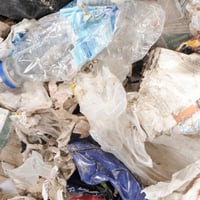 Refuse Derived Fuel
Fuel that is produced to your specification from a combination of non-recyclable commercial and industrial waste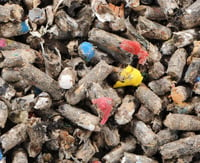 Subcoal®
Our bespoke pellets are used in W2E applications to boost calorific values whenever required, e.g. during the winter season