Meet Fabien Lepoutre, our Commercial Manager for France and Spain, and the "pioneer" who set out as our very first native French colleague on our French expansion. Fabien's presence follows years of groundwork behind the scenes, carried out by dedicated individuals. The story of the founding of N+P in France goes back to the distant past, initiated by the Jennissen family and perpetuated by colleagues such as Paul Oostelbos, who nurtured relationships and meticulously prepared the ground for our future growth. Today, with Fabien proudly overseeing all activities and operations relating to France and Spain, he stands front and center, symbolizing the exciting journey to which countless others have contributed – a journey that is now more vibrant and promising than ever before.
A gentleman in the production area
Fabien became a valued member of the N+P team on June 1st, 2022. However, his initial introduction to N+P happened before officially joining the company. Prior to joining the N+P Group, Fabien participated in a guided tour of the N+P factory in Farmsum, the Netherlands, led by Jens Jennissen (Commercial Director). During his visit, he crossed paths with a man in the production area, dressed in the characteristic N+P blue working clothes, hands bearing the marks of tools and traces of oil, a good example of a true hands-on worker wearing a helmet. To Fabien's astonishment, this individual approached him and extended a warm handshake. It was in that moment that Jens introduced Fabien to this man, who proudly stated, "This is my brother Lars, our Chief Development Officer". The fact that a board member, overseeing a team of 650 employees with a turnover of €275 million, had this "hands-on-mentality" was the kind of company spirit he wholeheartedly wanted to be a part of.
The French factory
Remarkably, a significant portion of cement production in the northwestern quarter of France originates from the region's largest facilities. At present, the energy mix predominantly includes alternative fuels, alongside a considerable reliance on coal or petcoke. Fabien emphasizes, "Our French factory has the potential to make a substantial impact on enhancing the local production of alternative fuels for these manufacturing sites".
N+P has responded to the growing demand for cleaner fuels and local waste management in the French market by developing Subcoal, a perfect alternative to replace fossil fuels. The timing appears opportune, given the urgent need for global decarbonisation. This insight has driven N+P's plans to establish a Subcoal production plant in the Northwestern region of France.
The planned Subcoal production site will be located in Isbergues and will have the capacity to produce over 200,000 tons of Subcoal with two production lines. The production process draws from the experience of existing production facilities in Farmsum (The Netherlands) and Teeside (The United Kingdom) which have contributed to enhancing pellet production efficiency over the past 15 years. This French project marks the commencement of a series of standardized production facilities slated for replication across multiple European countries.
The way for Alternative fuels use in France is open
The way for Subcoal distribution by N+P is open, as France is increasingly inclined to embrace alternative fuels," explains Fabien. As evident in the chart below, France is progressively shifting towards alternative fuels, not only in the cement industry but also in other sectors such as lime and steel.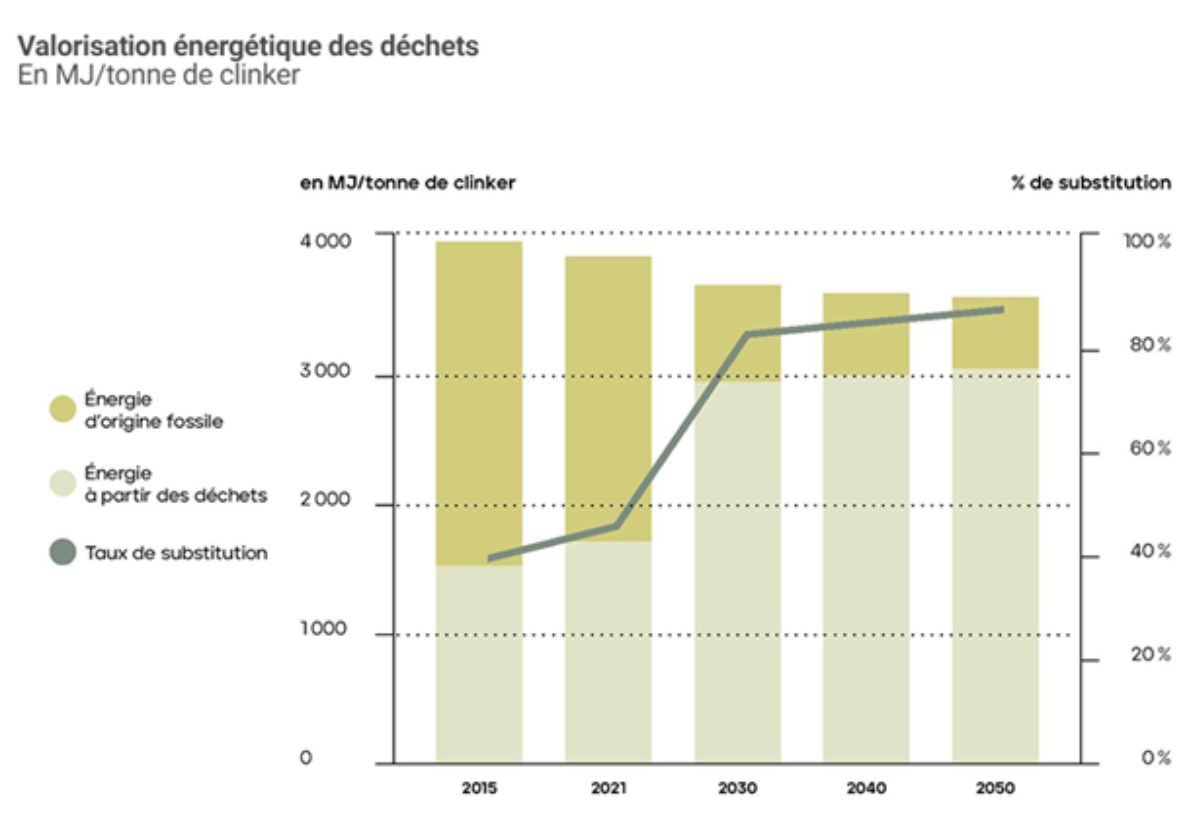 "Unfortunately, in France, we still dispose of over 17 million tons of waste in landfills. In contrast, the Netherlands stands as one of the most advanced countries in terms of recycling, proudly declaring zero waste sent to landfills," explains Fabien. N+P actively contributes to finding alternatives to landfill disposal through its work in trading and developing innovative waste treatment solutions to recover the last remaining value from waste. "On a personal note, I find this challenge incredibly fascinating. Every morning, knowing that we can, at our modest scale, contribute to positively changing a part of the world, fuels me with energy and determination far beyond what's required for the day," elaborates our Commercial Manager.
Like a rugby team
So as a Commercial Manager, plays a pivotal role in steering the company's course in alignment with the vision and guidance of the board. His daily challenges encompass client care, business expansion, and market representation. All these challenges cannot be achieved without a very strong and professional team working hardly every day on multiple subjects as logistic, notifications, financial and quality aspects. Also, as direct daily and permanent contact, he relies on a responsive Customer Support team, with a particular focus on close collaboration with colleague Rachid, for exceptional support. "Effective communication and trust within the team play a vital role, with every service performed contributing to the overall success of N+P", Fabien noted. "Certainly, the Commercial Manager's role includes ensuring accurate information flow, much like a rugby team's coordinated attack where a single strategy must be efficiently executed. Nevertheless, even with the best final runner, the try cannot be marked without the whole progress the team".
Pride in Client Trust
"I take pride in successful projects and in engaging in personal discussions with my clients. It's a source of satisfaction when clients consider us for their evolving needs, whether it's optimizing a new process or finding innovative waste treatment solutions. I'm particularly proud when clients extend their trust to multiple sites after experiencing the effectiveness of our solutions at just one", says Fabien.
Fabien frequently looks back on his initial day at N+P, a memory that holds a special place in his heart. On that day, he dove right into the action by taking part in IFAT, a trade fair. It was during this event that he had the pleasure of meeting several colleagues, and the strong sense of companionship he experienced that day has remained with him ever since. It is precisely this spirit that he aspires to instill in the future employees of our upcoming French locations. Such a prospect fills him with even greater pride!